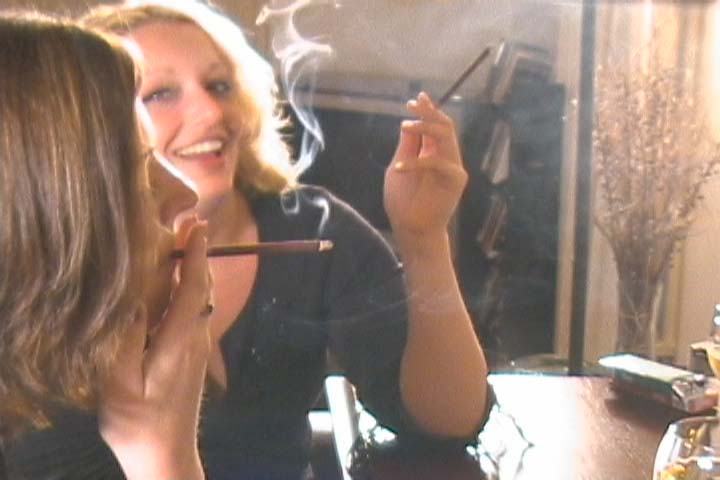 I remember starting to smoke...
I had tried a puff or two of other people's cigarette's when I was in High School, but I had never bought my own pack. To me, the level of your addiction was always related to whether you paid for the goods or not. I was only smoking vicariously through other people's habits...
...until I got back from that drama tour I wrote about in the previous entry. I had a summer job lined up, selling T-shirts outside of Expo 86 in Vancouver. I had a roommate and we had a place to live, a little travel trailer in the backyard of a Salvation Army preacher. And I no longer had any reason not to smoke, since I no longer counted as valid anything I'd been taught about behavior and morality.
The first pack of cigarettes I bought myself was More Menthol's. I figured they'd look good with my red fingernail polish. (It
is
all about looking good, isn't it?) I LOVED how they looked. I'd smoke while I walked to work, admiring myself in shop windows as I passed by. I'd smoke while I drank cups of coffee, learning to blow smoke rings and
French inhale
. I would smoke at the Luv Affair while I danced. I smoked as I waited for the bus. I loved smoking!
It didn't take long to become addicted all on my own, without any of my friends to blame it on or bum smokes from. Of course, back in 1986, you could buy a pack of smokes for $1.50 at the cheap smoke shop. I soon switched from More's to Peter Stuyvesant's, a Dutch cigarette, when I could find them...and if I couldn't find them, Player's would do in a pinch. I pretty much smoked non-stop for at least four years after that.